THE BIG SQUEEZE NOW ON DVD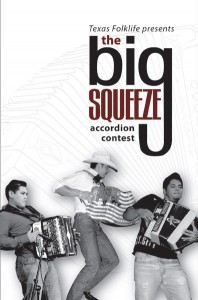 Now available on DVD at Texas Folklife
The Big Squeeze is a joyful leap into the heart of Texas music. And where there's music there's usually some grilling going on. That's why Herminio Ramirez builds a stage right in the tiny kitchen of their Houston home for his son John. From the urban barrios of Houston to the colonias along the U.S.-Mexican border, legacies fueled by the passion-stirring combination of family, friends and food, is being passed along. In The Big Squeeze, we follow 16 year old John Ramirez and other young musicians as they do battle at the statewide accordion throwdown.
The Big Squeeze had  its world premiere at the SXSW Film & Music Festival
a production of Galán Inc for Texas Folklife.