Founded in 1984 by Hector Galan as an independent television and film production company, the Austin-based Galán, Inc., Television/Film has been producing critically acclaimed and award-winning documentary films for national broadcast for over twenty five years, including films for the PBS signature series FRONTLINE and THE AMERICAN EXPERIENCE, as well as many independently produced documentaries for PBS, and recently a documentary (Cinco de Mayo) for the History Channel.  
From culture, music and art to history, news and public affairs- our work is richly diverse. Specializing in long form documentary, Galán Inc. is known for creating quality films that appeal to a wide audience and are highly entertaining, enlightening- as well as historically and culturally significant. Our goal is to create documentary films with high standards of creativity and quality- "evergreens"- that will be enjoyed for generations to come, crossing borders and becoming part of the cultural and historical record. Galán Inc.'s productions on the Latino experience in America have been groundbreaking and our music documentaries have become classics of their genre. The landmark four hour PBS series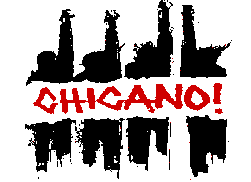 Chicano! The Mexican American Civil Rights Movement, Songs of the Homeland, Vaquero: The Forgotten Cowboy, Cuba: Personal Journey, The Forgotten Americans, New Harvest, Old Shame, Los Mineros, Accordion Dreams, and the six episode series, Visiones: Latino Art & Culture, have made a great impact, appealing to U.S. Latino communities of all ages and from all over the United States- urban and rural- as well as to mainstream America. Many of our documentary films are in media library collections at public schools, colleges, and universities throughout the country.
In 2008, two of Hector Galán's latest documentary films, A Migrants Masterpiece The Life and Legacy of Patrick Flores (Summer/Fall 2008) and Los Lonely Boys Cottonfields and Crossroads(September 2008) were broadcast on PBS. Currently, the company is wrapping up post production on a six hour series on early Christianity from the birth of Jesus to Constantine. The series, The Road From Christ to Constantine will be completed summer 2013. Children of Giant is in production in summer/fall 2013.  In pre-production are two projects- the series The War Within on Latinos in America's wars from the American Revolution to the present and Orquesta!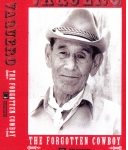 Galán Inc. also collaborates with other as a co-production partner, executive producer, or often as a consultant, offering its services in all areas of media projects- from research and development through production and post production.
For more on Hector Galán, go to Biography.
See Filmography for a complete list of Award
Winning Programs.