Chicano! History of the Mexican-American Civil Rights Movement

SPECIAL: FOUR PART SERIES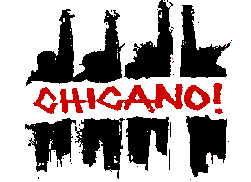 National Airdate: April 12th & 19th, 1996
Network:PBS
Description: Covers the Chicano movement from 1965 to 1975.
Features the Chicano land struggle, Cesar Chavez and the UFW,
Los Angeles High School walk-outs and the creation of La Raza
Unida third political party.
Episode #1 – Quest for a homeland.
Episode #2 – The Struggle In The Fields.
Episode #3 – Taking Back The Schools.
Episode #4 – Fighting For Political Power.


Awards:

1997 "Golden Eagle Award"

1997 "Telly Award"
Hector Galán: Series Producer, Series produced in Austin Texas, Co-Production Company, Galán Inc. Television/Film