About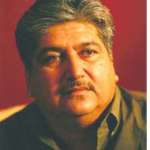 (PLEASE NOTE: Our new website is up! Please go to http://www.galantvfilm.com)                                                                                                         
Hector Galán has been producing and directing documentary films for over twenty five years. He has produced and directed eleven films for the PBS series FRONTLINE, films for THE AMERICAN EXPERIENCE, and many critically acclaimed and award-winning independent films such as feature documentaries, music documentaries, and documentary series. Galán founded his independent production company, the Austin Texas based Galán Inc. Television/Film in 1984.

Most recently,  Hector Galan completed principal photography in the Middle East and Europe and is near completion on the post production of  an exciting six hour series, THE ROAD FROM CHRIST TO CONSTANTINE hosted by London based Jonathan Phillips. Produced and directed by Hector Galan. Executive producers are Jerry Daigle and Michael Arata of Sunrise Films, LLC. Original Music composition by Joseph Julian Gonzalez. Click here to watch the trailer.
Production is set to start summer of 2013 on Children of GIANT, a  film that unearths deeply wrought emotions in the small West Texas town of Marfa, before, during and after the month-long production of George Stevens' 1956 feature film, Giant.Based on the controversial Edna Ferber novel of the same name, the film, Giant did not shy from strong social-issue themes experienced throughout post-WWII America.  Award-winning documentary filmmaker, Hector Galan weaves clips from the feature film with the voices of the Mexican American and Anglo townspeople, cast and crew who experienced this unique conjunction of art and life in the summer of 1955.Executive producers are Carolyn Pfeiffer and Hector Galán and producers, Karen Bernstein and Evy Galán.
Also, a film in pre-production is THE WAR WITHIN, a documentary series intended for PBS that tells the historical story of Latinos in America's Wars from the American Revolution to the present. As the son of a World War II veteran, this story is close to Galán and quite personal.
Also in the works is the third of  Galán's  Tejano music trilogy, which will follow Songs of the Homeland and Accordion Dreams.  ORQUESTA! brings the early Tejano Big Band sound to life and mirrors the history of the Mexican American experience of the 50s and 60s through the music.
Galán Inc. films include: the PBS series Chicano! History of the Mexican American Civil Rights Movement, Visiones: Latino Art and Culture, Chasing the Basketball Dream, Who Cares About Children, in the Shadow of the Capitol,  The Dallas Drug War, Stopping Drugs, New Harvest, Old Shame, Shakedown in Santa Fe, Cuba:A Personal Journey, Los Mineros, The Hunt for Pancho Villa, Songs of the Homeland, Forgotten Americans, Vaquero The Forgotten Cowboy, Accordion Dreams, Los Lonely Boys Cottonfields and Crossroads and many more.